Dragonflies and butterflies dance during the day and the moon and stars shine bright at night! Fish Eye restaurant is filled with a tropical ambiance!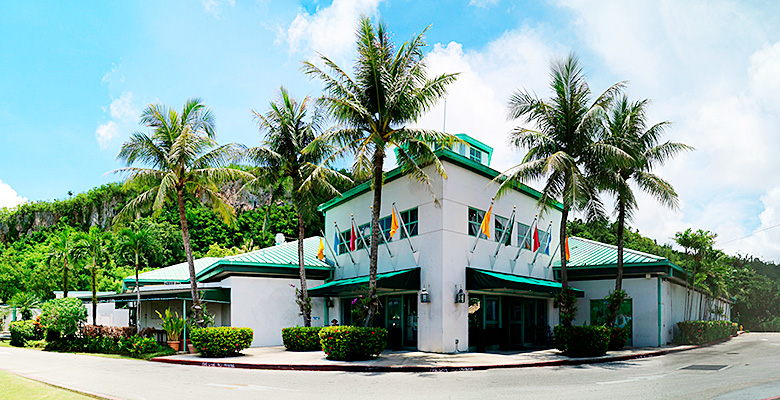 The restaurant is located across the street from the underwater observatory set in a natural tropical garden. A large aquarium with tropical fish and authentic Tiki statues are displayed in the dining area. A gift shop and gallery full of underwater photographs are also located in the restaurant building.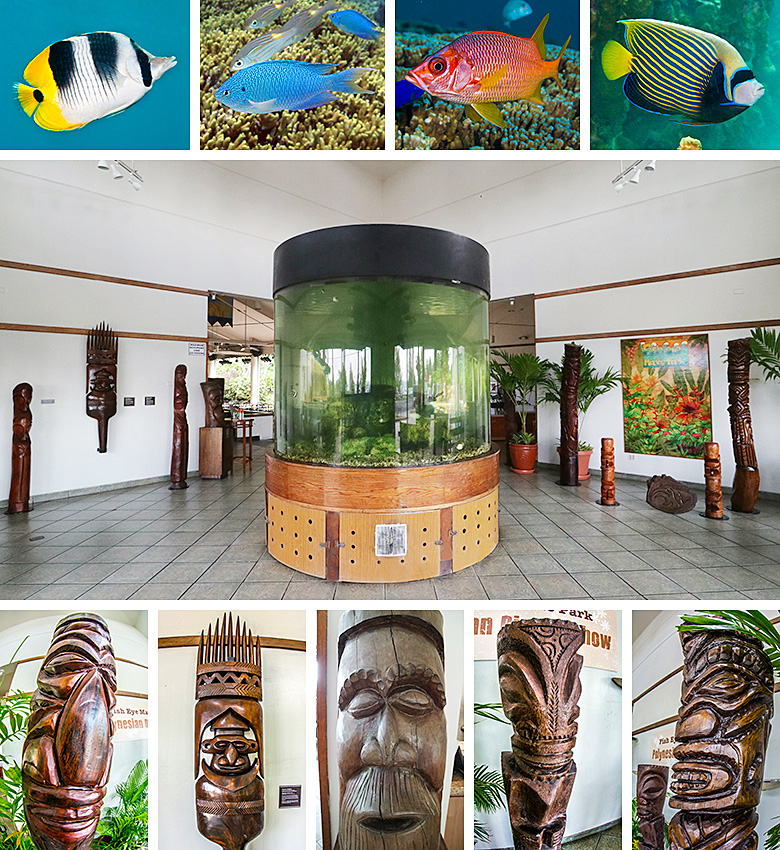 The entrance to the restaurant is decorated with several Tiki statues created by artists from the Pacific Island and surrounds an aquarium full of tropical fishes that also can be viewed from the underwater observatory. The powerful spirit of the South Pacific Islands can be felt here.

A place to take souvenir photos.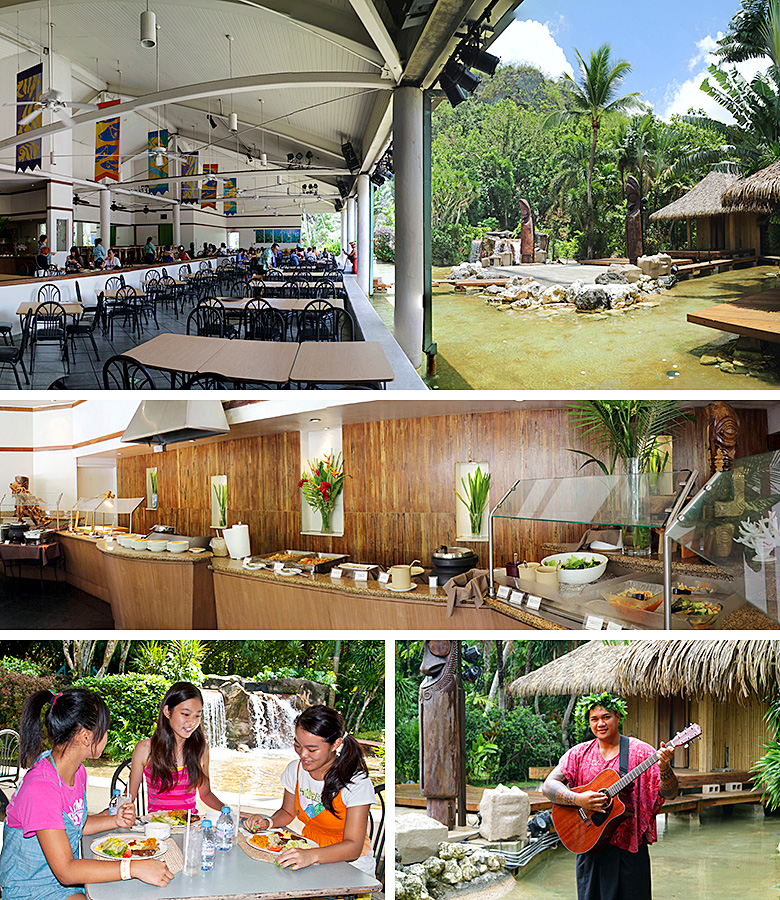 The restaurant is an open-air theater facing a manmade lagoon and a waterfall with a replica of a native bungalow. Experience the warm tropical ambiance live musical entertainment and demonstrations of Tiki statue carving.
The lunch buffet includes specially prepared island-style seafood, a meat station, and our popular curry and cold noodle (somen) with many toppings to choose from, plus freshly cooked pancakes with a variety of toppings.
Recommendation by Sammy (entertainer)!
Fish Eye's unique coconut experience.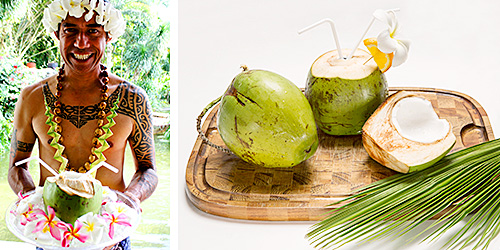 The juice from the fresh coconut has such a refreshing taste
The fresh meat of the coconut is so delicious.

The restaurant theater takes on an impressive look as it is illuminated. The extravagant seafood buffet is complemented with a grill steak corner.
Recommendation by Dancers. Fish Eye's original T-shirt and pareos.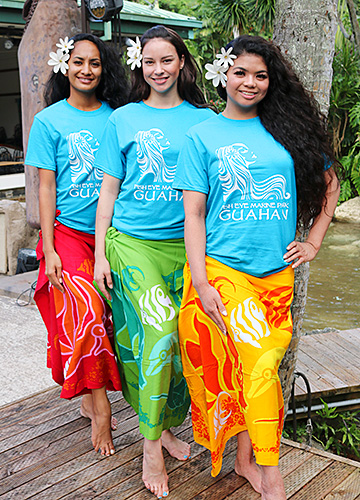 Special sale of the dance group's uniform t-shirt, an original item that is sold only at Fish Eye.!
Men's t-shirts come with a design of a Tiki statue and the ladies with a design of a tiara hair ornament.
Pareos are available from a wide selection of beautiful colors to complete your Pacific Island attire.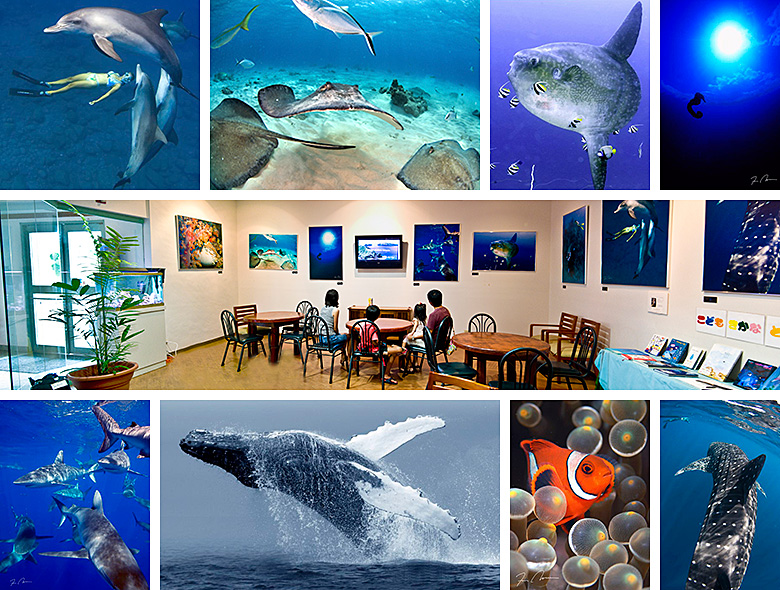 A marine gallery where pictures of famous underwater photographer Tim Rock are displayed.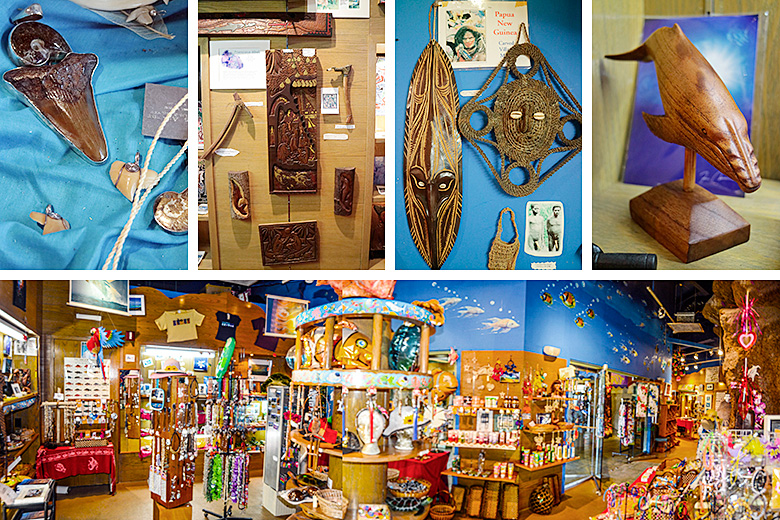 A gift shop full of unique souvenirs from the South Pacific Islands.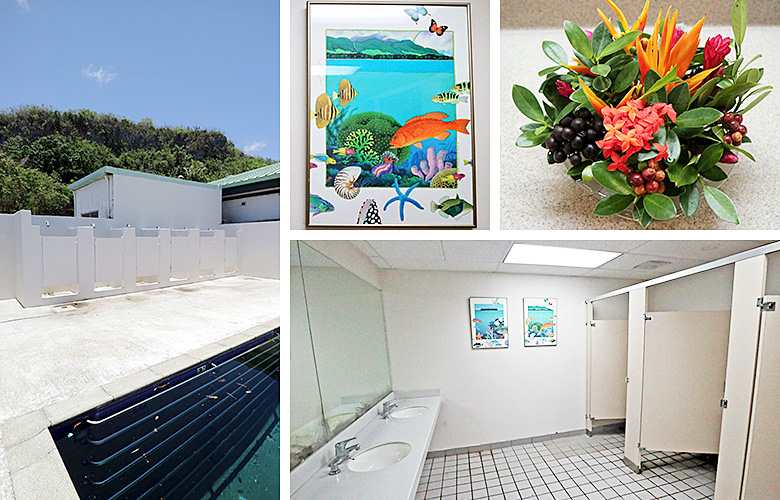 A locker facility, outdoor shower (6 stalls), and a separate changing room for males and females.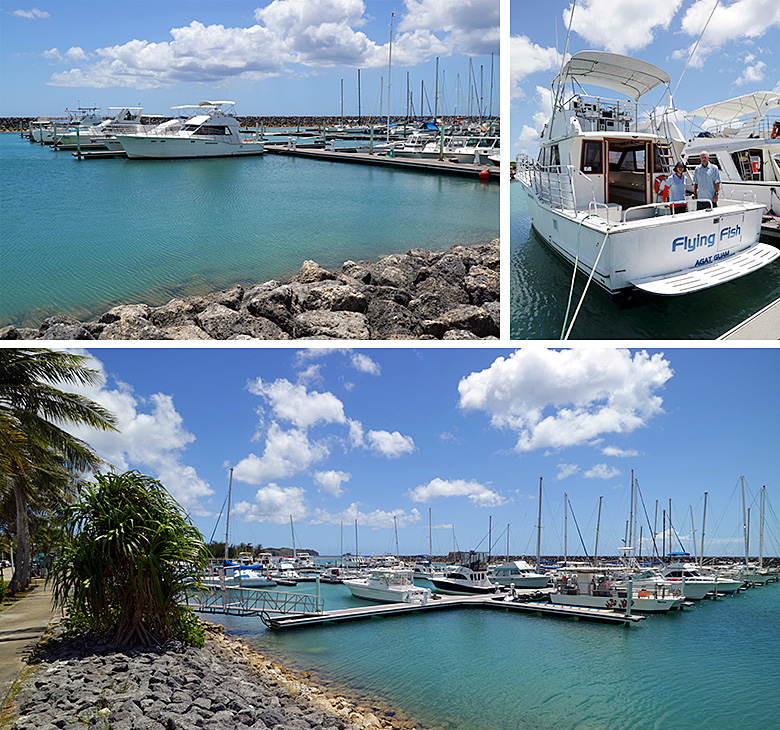 The dolphin-watching cruise and sunset cruise depart from a marina located around 15 minutes by car. Depending on the condition of the sea, the cruises may depart from either the Agat or Agana Marina.
Fish Eye Restaurant
| | |
| --- | --- |
| Hours of Operations:  | Open daily (year-round) |
|   | Lunch Buffet from 11 am to 2 pm (reservations are not needed) |
|   | Seafood Dinner Buffet with Dinner Show (reservations are required) |
Facility overview

  Open-air restaurant theater (220 seat capacity)

  Lagoon and tropical garden surrounding an island stage

  ADA compliant, accessible for individuals with disabilities
(as mandated by the United States "Americans with Disability Act")

  Show audio system

  Underwater Photography Gallery

  Gift Shop

  Outdoor shower (6 stalls) and changing room for men and women with locker facility

  Parking lot (capacity for 5 large tour buses and 30 regular-sized motor vehicles)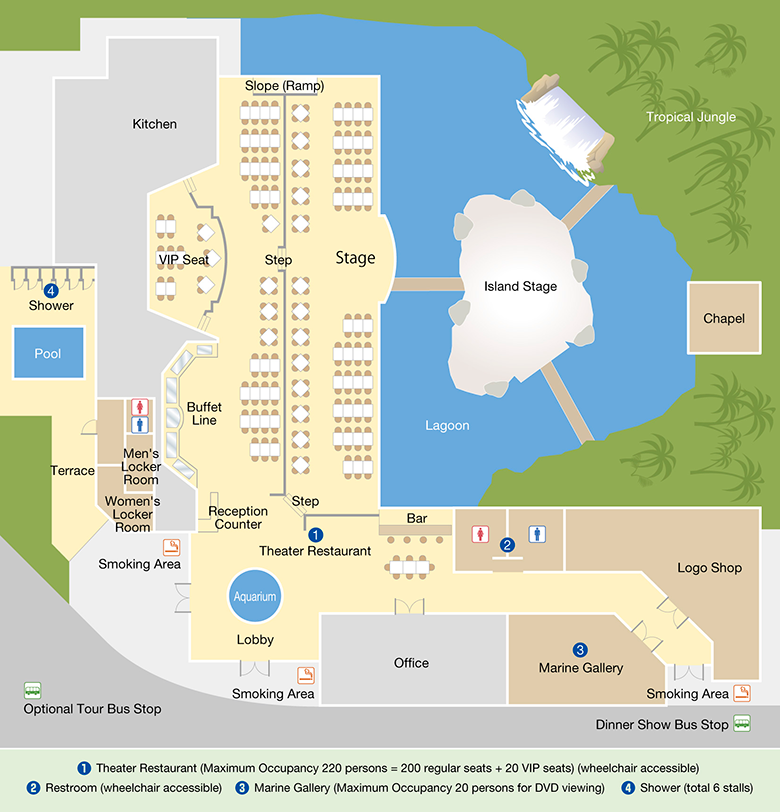 Tropical flowers are found blooming in Fish Eye's natural garden.